We told Silas he could have a treat for being good but this time, instead of reaching for some kind of snack he thinks is a treat, I decided to make him some applesauce since he loves apples and we recently took a trip to the apple orchard (different blog post about that coming soon.)
This recipe's so so simple and only takes about a half-hour start to finish. In this case, I went to use about 10 apples but saw that Silas was getting cranky so I decided to just finish peeling the second one that was already in my hand and just made a small batch.
As mentioned in the title, this is a no-fuss recipe which means I didn't use any canning equipment or any electric processors. Anything made like this would need to be consumed within a week for safety reasons.
What you'll need:
As many apples as you choose (in this case, just 2 for a little snack) and whatever varietals you choose (try mixing and matching for a more complex flavor!)
Mixing bowl
Handheld peel, paring knife, or whatever you already have on deck for peeling
Potato masher
Small pot with lid
Cinnamon (optional)
Apple cider (optional)
Jar or other container with a tight fitting lid
To begin:
Make sure your apples are really clean, and that your jar or container is also very clean and sanitized (this is particularly important if you do wish to can your applesauce.)
Now that you've washed your apples, peel them and set them aside to be chopped.
Instructions:
You've probably already completed the first two steps but here they are outlined below.
Wash your apples
Peel them next and set aside
Chop your apples into about 1" pieces making sure none of the core or seeds are left in
Place chopped apples in a small to medium pot and cover them with about 1" or less water or cider or both (make sure that the liquid is only just enough to fill to the same line the apples are.)
Turn range to high and cover - get the apples really going. Once it's really going, turn down just a little to medium to medium-high.
Set timer for 20 minutes and be careful to gently stir every now and again to make sure the apples don't burn to the bottom
Once the twenty minutes are up, pour the apples into your mixing bowl and mash with a potato masher (your apples should be soft enough that it forms the apple sauce almost instantly - you shouldn't have to add any muscle at all.)
Add cinnamon to taste and stir in. You can also add a little bit of sugar if you'd like but I think you'll find it's not necessary
Pour the apple sauce into your jar/container or serve as a warm desert!
AND THAT'S IT. SO SIMPLE!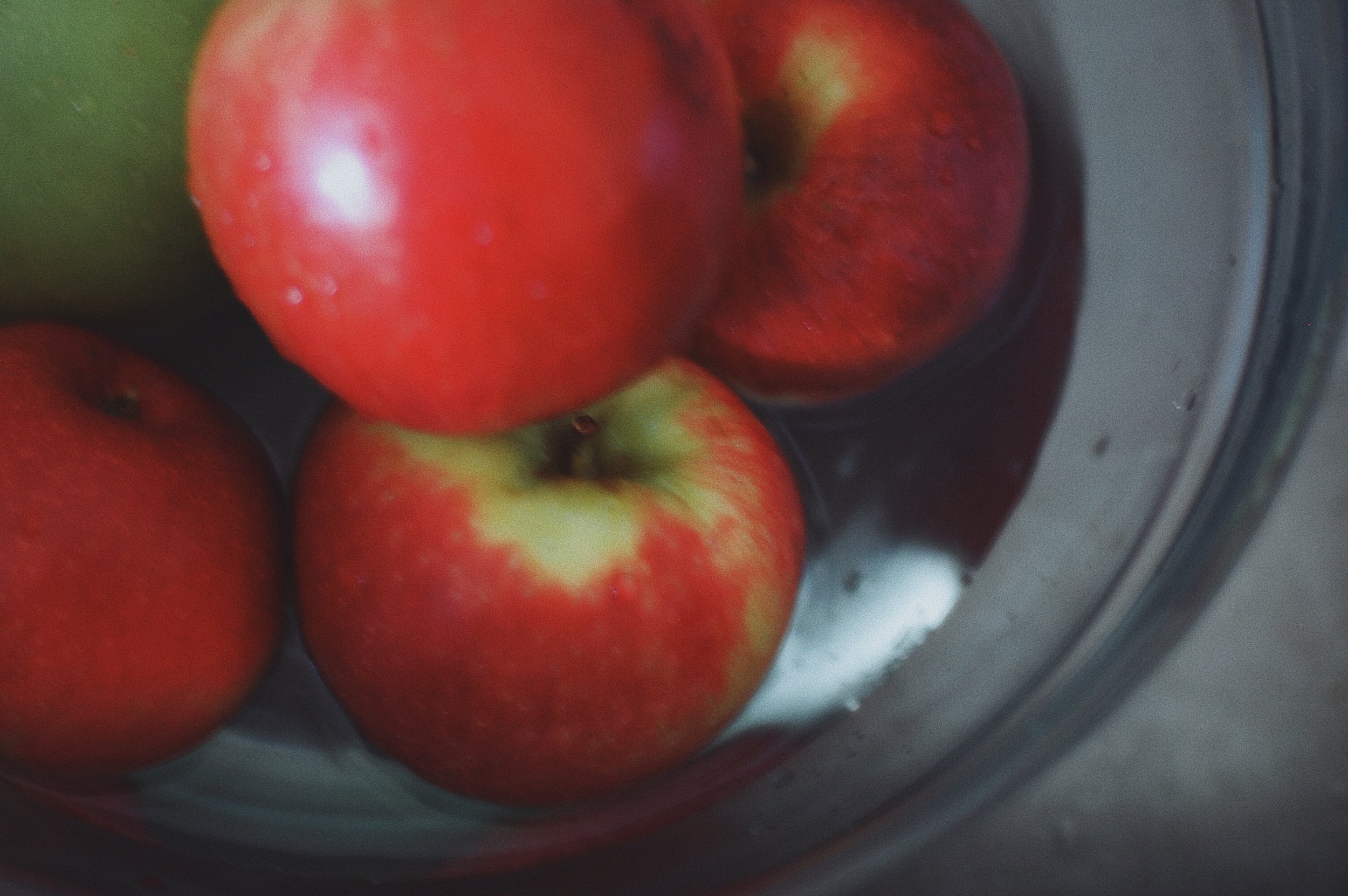 Thanks for reading, I hope you all enjoy!
XoXo,
Ashley